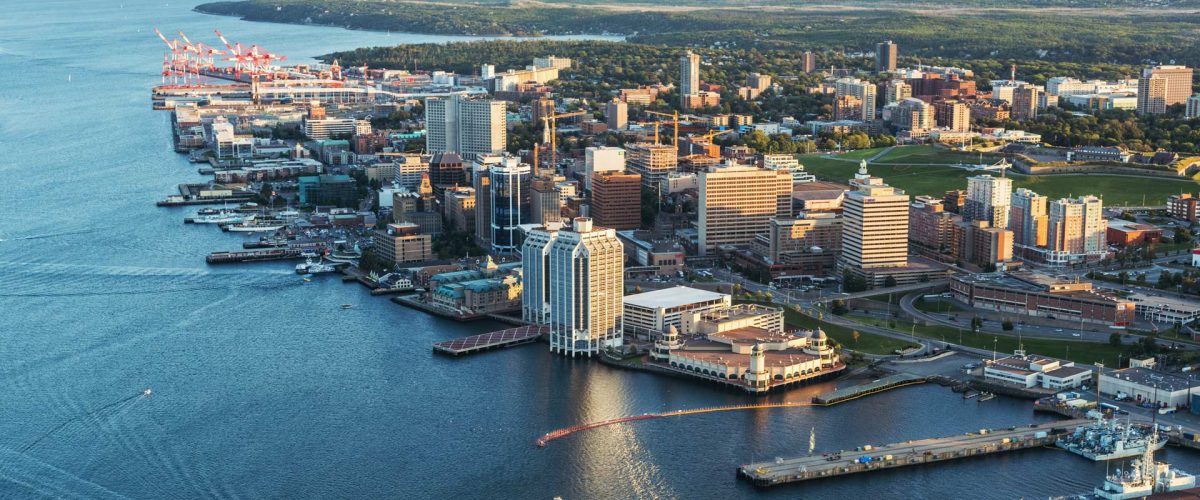 Cruise from Boston to Quebec City
Take to the sea aboard a cruise ship and journey along the New England and Maritime coastline. In Maine, admire the Acadia National Park, considered one of the most beautiful national parks in the United States. Discover Halifax, capital of the Province of Nova Scotia, whose seaport has been militarily strategic since its foundation. Cape Breton Island has been ranked the number one island in North America and the number one island in Canada by the readers of two travel magazines, Condé Nast Traveler & Travel and Leisure, that reward the best destinations in the world.  Discover Charlottetown, the birthplace of Confederation. Take in the scenery as you travel to La Baie, Saguenay.  French excursions ($) will introduce you to each port of call, during your cruise.

9 days | 8 nights | 21 meals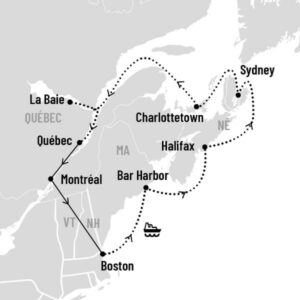 All transfers
Transportation by luxury coach
Accommodation for 8 nights including 7 nights aboard Norwegian Pearl.
21 meals
Inside cabin, choose two of the following options:
Ocean view cabin and balcony, get the following four options:
Premium Beverage Package
Specialty Restaurant Package (2 cabin meals with balcony and 1 cabin meal with sea and interior view)
US$50 credit per port per stateroom for shore excursions (if booked with Norwegian Cruise Line)
Package of 150 minutes of internet per cabin
Total value of nearly $1,200* – Valid for the 1st and 2nd passenger sharing the same cabin. *For sea view and balcony cabins
Service of a guide
Service of a local guide
Program activities (except optional $)
Boston City Tour
Handling of one suitcase per person
Taxes and service charges
THIS PACKAGE DOES NOT INCLUDE
• Personal insurance
• Tipping crew members
• Tip on the Premium drink package: $177.35 payable at final payment
• Tip on the specialty restaurant package: $22.78 payable at final payment
• Optional excursions at stopovers
• Compensation fund for customers of travel agents (FICAV)
PRICES (price per person)
*Price per person in single or double occupancy. Please note that prices may vary depending on the selected departure date and cabin type
Departure by bus to the United States.
Departure: 4:00 pm
City tour with a local guide. Discover Beacon Hill, the Boston Common, Harvard University, the harbor and its boats. Boarding on the Norwegian Pearl. PD
Maine
Arrival: 7:00 am
Departure: 5:00 pm
Nova Scotia
Arrival: 8:00 am
Departure: 6:00 pm
Cape Breton Island, Nova Scotia
Arrival: 9:00 am
Departure: 6:00 pm
Prince Edward Island
Arrival: 9:00 am
Departure: 6:00 pm
Province of Quebec



Arrival: 11:00 am
Departure: 7:00 pm
D9: Return to Quebec City
Arrival: 7:00 am
Disembarkation – Return trip. (PD)
For the general conditions, please visit the following link: https://conditions.gvq.ca/
Boston : Hilton Boston/Woburn